Longing for—and Finding—a Black College Experience
Shelley Henderson has lots of diplomas. Over the years, this education-guzzling go-getter has attended boarding school Northfield Mt. Hermon, Brown University, Occidental College, Georgetown University and Trinity Law School. And that's only a partial list of her alma maters.
But the place that made her who and what she is today—a political insider and unstoppable force—is none other than Santa Monica College.
"This was my launching pad. Not Brown, not Georgetown," she says. "I love telling people that, because I want them to understand that you can start at Santa Monica or any community college, and you can still get there. You don't have to downsize your dream."
A Rough Start
Education has always been front-and-center for Shelley, but she hit some early bumps along the way.
Her childhood was shaped by her mother, a free spirit with three children from different relationships. A secretary by day, Laura Henderson also sang with the popular women's a cappella group, Sweet Honey in the Rock, and moved the family at lot. Shelley lived in Pittsburgh, Washington, D.C., Oakland and Los Angeles before conflict with her mom made her a runaway at the tender age of 14.
"I was in a girls home, in foster homes, in a lock-down facility at one point, in a group home," she recalls. "It was a huge mess."
Even so, Shelley managed to graduate at the top of her class from Crenshaw High. By then, she was safe under her godmother's roof.
A straight-A student and outgoing cheerleader, Shelley boldly applied to Brown University—no one from Crenshaw had ever even tried. She was admitted on full scholarship, on the condition that she take a post-graduate year at an elite boarding school, also on full scholarship. Shelley packed her bags for Mt. Hermon, Massachusetts, and thoroughly enjoyed her super-senior year.
But transitioning to Brown wasn't as easy. Academically, she was on solid ground, but socially she felt alone and unsupported. "Looking back," she reflects, "I probably had the imposter syndrome: 'I'm not supposed to be here.'"
When summer break ended, Shelley didn't return to Providence.
She applied to Occidental College as a transfer student, and was admitted, again, on full scholarship. But her focus wasn't on academics. She joined the pep squad. She reconnected with a boy she knew from high school, got pregnant, and had a baby boy. Her marriage lasted less than a year.
Overwhelmed, she dropped out of Occidental. When she felt ready to resume her studies, Occidental conditioned her re-admission on completing a semester at a community college.
"It was so crushing. I had a kid, no car, no money. I was unhappy. And I was embarrassed," she recalls.
Her Mojo Restored
But once Shelley enrolled at SMC, something just clicked.
"I got my mojo back," she says.
She started a bible club called BASIC (Brothers and Sisters in Christ). She was elected president of the experimental Women's College and traveled to conferences as its representative. She became co-president of Black Collegians. Through EOPS, she received book vouchers and free childcare for her son. Through an SMC jobs board, she found a law clerk job with a Beverly Hills law firm where the partners mentored her. While in an SMC political science class, she worked on Gray Davis's gubernatorial campaign.
"I received so much support and encouragement at SMC that I literally forgot about my initial goal of going back to Occidental," she says.
Then in 1998, she hit the jackpot, winning SMC's coveted Dale Ride Internship. She spent the following summer in the office of Rep. J.C. Watts, chair of the House Republicans Conference. She parlayed that internship into a full-time paid position as a congressional staffer and stayed on five more years while taking courses at night through Howard University and Georgetown University.
Washington Insider
Shelley completed her bachelor's, with a major in politics, at Georgetown in 2003. She also worked on George Bush's re-election campaign. After Watts retired, Shelley landed a job in the Department of Education as associate director of outreach for the federal agency. When her boss moved over to the White House, Shelley went along.
"I was associate director of the Office of Public Liaison. You remember the Omarosa fiasco? That's the position I had, though I think she got paid a little more than I did," Shelley says, laughing. In that White House position, she reported to Bush's chief strategist, the infamous Karl Rove.
"He could be a terror. Other people would leave his office in tears. But I have to say, Karl was always so sweet to me," she says. "He just liked me, and he was a great boss."
Shelley had developed a special niche in faith-based community relations. She'd worked on major legislation out of Watts' congressional office, and at the Department of Education, she was tasked with developing the agency's first faith-based community office. In the Office of Public Liaison, she was put in charge of outreach to the African American and all faith communities except Catholics.
Exhilarating as it was, government work consumed her life. "Every day, all day, it doesn't stop. And I had a small child."
After a couple of years, she left to start her own consulting business.
"It was a very lucrative time for me," she says. "I had so many connections." Among her high-profile projects: overseeing the 2009 Presidential Inaugural Prayer Breakfast and the First Ladies Summit, an annual event for faith-based women and government officials.
California Comeback
In 2010, she decided to return to Los Angeles to look after her ailing mother and give her teenage son a chance to be closer to his father. She accepted a job as a women's pastor through a local church. At the same time, she was already eyeing her next career move: making a run for public office. To be a credible candidate, she decided she'd need a law degree.
She found Trinity Law School while thumbing through the pages of The Corsair. She'd returned to her old stomping grounds to take a business writing class, and an ad for the Santa Ana-based law school caught her eye. Trinity's Christian focus strongly appealed to Shelley, who is ordained in three denominations and is very active in her church.
At Trinity, she threw herself into international human rights, working as a legal extern in Phnom Pen for Cambodian Children's Fund, an agency that brings child sex abusers and traffickers to justice. She also spent time at The Hague through a summer training program at the International Institute of Human Rights Law in Strasbourg, France. She ended up loving law school so much that after earning her J.D. in 2017, she stayed for a master's of legal studies, awarded in 2018.
She worked for an Orange County civil litigation practice for a year but decided "firm life wasn't for me." It was time to move on to political office.
Getting in the Race
She had already "test-run" a campaign, running for the Newport Beach City Council in 2016. Though she lost to incumbent Councilman Tony Petros, Shelley racked up an impressive 43 percent of the vote—not bad for a first race.
This fall, she will be on the ballot again for the Westminster City Council. Her long-term goal is to run for a House seat.
In the meantime, she continues to work as a consultant through Henderson & Associates, her full-service PR, event management and communications firm. Other major life events have kept her busy: her son, Debonaire Laws, recently graduated from Morehouse College, and her 69-year-old mother earned a doctorate in divinity.
Shelley's own relentless pursuit of education hasn't faded.
Recent additions to her sheepskin collection include program certificates from the Campaign School at Yale and the L.A. African American Women's Public Policy Institute at USC.
Last year, Shelley was back at SMC at the invitation of journalism professor Sharyn Obsatz. She provided legal perspective after a public screening of True Justice, an HBO documentary chronicling the life of Alabama public interest attorney Bryan Stevenson.
It felt good to be on campus again. Reflecting on her life's journey, Shelley calls it "wonderful and horrible and crazy and sad and fabulous. And I wouldn't change a thing, honestly. Because I love who I am. And I owe that to Santa Monica."
Though she's done more by age 47 than most people accomplish in a lifetime, Shelley has no intention of slowing down.
"I am just getting started," she says, jauntily. "Eventually—and you can hold me this—I will be back in D.C., on Capitol Hill, only this time I'll be on the other side of the dais."
* * *
SMC In Focus Volune VI, Issue 2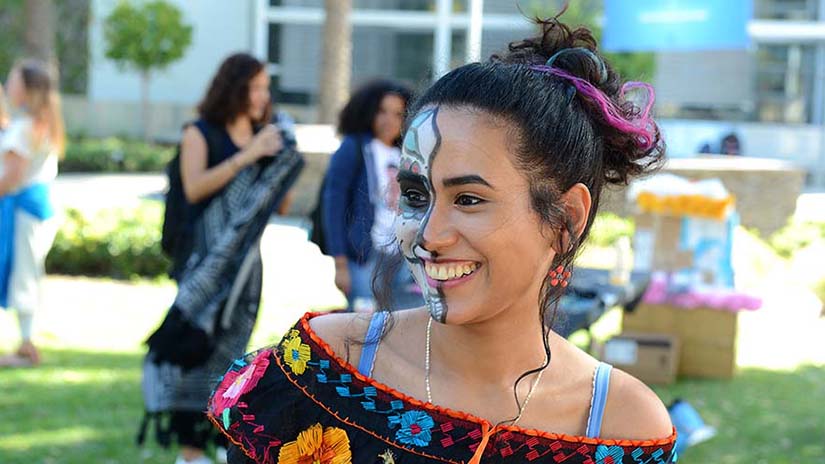 A Work-of-Heart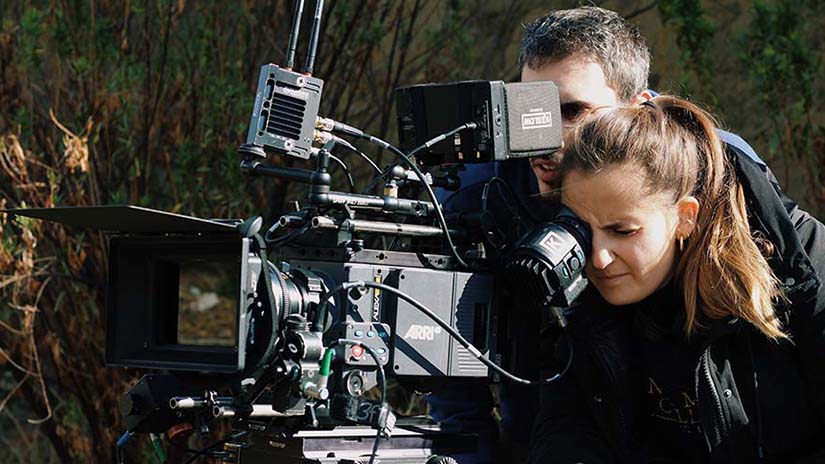 Lights, Camera, Career Action!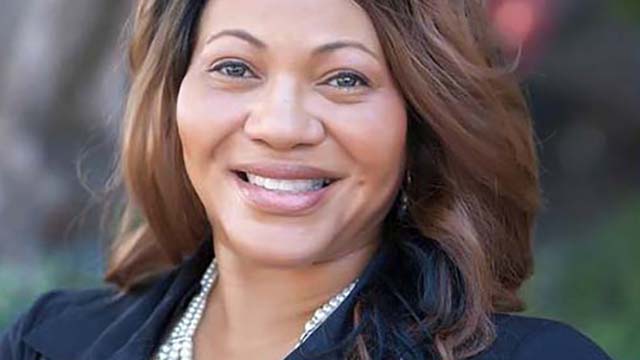 To the White House—and Back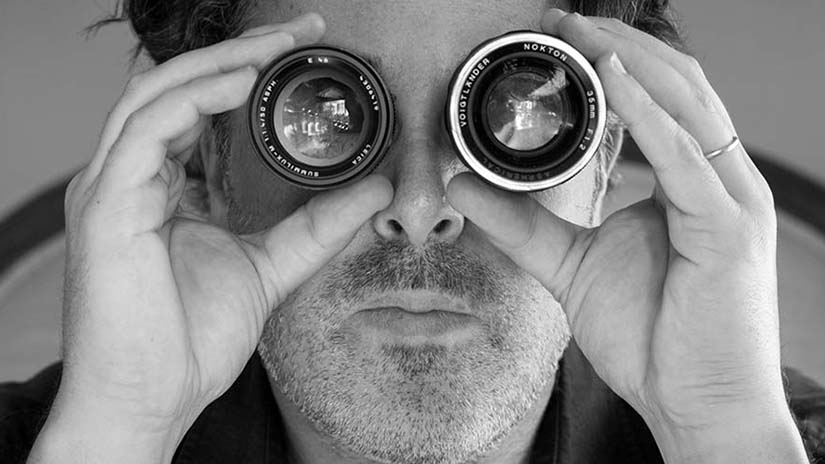 A Picture Perfect Life: Dotan Saguy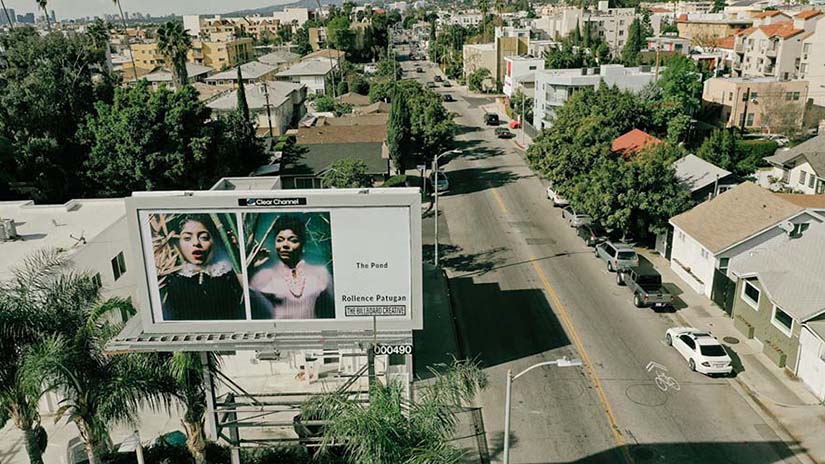 Bragging Rights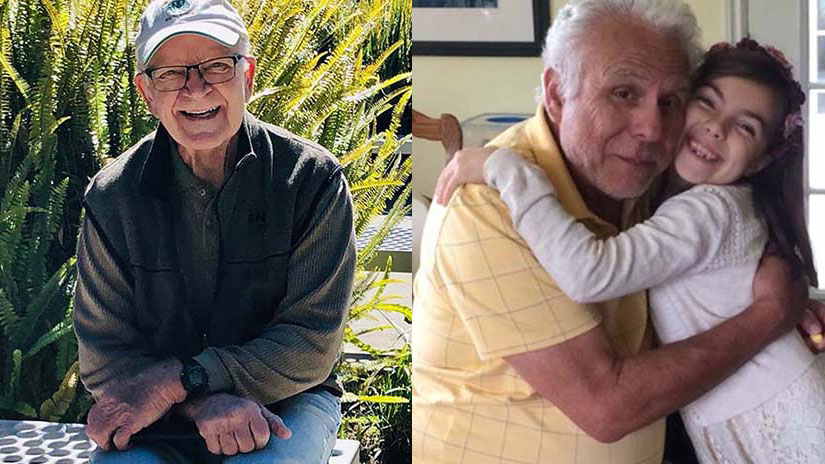 Five Glorious Decades: Gary Ortega & Bill Price