The pre-celebrations may have to be held on Zoom, but thousands will be cheering when Santa Monica College's Adelante Program marks its 30th birthday sometime next fall. For the time being, the celebration has been placed on the backburner, as program leader Maria Martinez '90 improvises new ways of creating community while fighting a pandemic.
"Some of our students are having a difficult time with lack of technology, food insecurities, and homelessness," she says. "Not all of our students had a smooth transition."
Still, Maria is optimistic about the future.
"Even in this time of uncertainty, there's so much to look forward to for our Adelante students," says the counselor who has helmed the program for 18 years. "More faculty and counselors are looking to guide and mentor them than ever before."
Fittingly, Adelante means "ahead" in Spanish.
John Gonzalez, the Latino Center's forward-looking founder, launched the academic support program in 1989. At the time, only 12 percent of SMC's student body was Hispanic. Today, the figure stands at 41 percent—roughly 12,000 Corsairs. Last fall, more than 900 were in Adelante.
Because of its large Latinx population, Santa Monica College is recognized as a Hispanic Serving Institution. The designation gives the college access to major federal grants. Recent examples include a $6 million U.S. Department of Education grant in 2016 and a $2.5 million NSF grant in 2019, both to support STEM education at SMC.
"They Can Speak Spanglish With Us"
When Adelante was first taking form at Santa Monica College, the Los Angeles Times described it as an effort to enroll more Latino students and offer support to help them succeed.
The article—published February 26, 1989—quoted Maria, then a 22-year-old SMC student leader, calling attention to "a serious dropout problem in the Latino community."
Maria is now 53. She would devote her life to combatting this problem, taking the lead at Adelante in 2002 after founder John Gonzalez was promoted to dean of academic affairs.
Another program alum, Patti del Valle, has been at SMC even longer. When she retires next year, Patti will leave a legacy of nearly 30 years counseling thousands of students at the Latino Center.
Adelante's communal roots nourish the sense of "familia" that makes it so special.
"Our students see us as surrogate parents, especially those that have a rough home life," Maria says. "We'll invite them to an open house and offer them hot chocolate. They know they can be themselves. They can speak Spanglish with us, that's absolutely fine."
Housed on the second floor of the new Student Services Center, the Latino Center—which shares a space with SMC Black Collegians Program Umoja Community—has a 10-person staff. All are bilingual, and all but one attended a California community college, "so the students know we were in their shoes," Maria says.
Her own story is typical of the students she counsels. Born in East L.A. to Mexican immigrants, she is a first-generation college student. Her mom worked as a maid in Beverly Hills, her dad was a crop-picker.
"I come from very humble beginnings," she says.
In 1990, Maria transferred from SMC to Cal State Northridge. She went on to earn her master's in counseling at Loyola Marymount University in 1996, before returning to SMC's Latino Center as a counselor.
So Maria can perfectly relate to students like Maritza Lopez '18.
"I Wish My Brother Had This Opportunity"
An honors student from East Hollywood, Maritza turned down four-year colleges to stay close to home, where her family needed her. Her Mexican-born mom cleans houses; her dad, originally from El Salvador, is a baker. Her older brother faced criminal prosecution, so between SMC classes, Maritza worked alongside her mom cleaning houses to help cover attorney's fees. She often accompanied her parents to court as their interpreter. Add in her 90-minute Metro commute from East Hollywood to Santa Monica, and it's little wonder Maritza struggled, finishing her first year with a 1.0 GPA. Things went from bad to worse after her brother's conviction. In her second year at SMC, the family was evicted and became homeless. For seven months, Maritza drifted from friends' couches and cars to a temporary shelter. She faced hardships that would have sidelined a less resilient student, but Adelante provided some stability.
She'd discovered the program through a summer bridge program called Camino Al Exito. At the day-long event, she had heard from Adelante counselors, alumni, and current students. She remembers speaking with an impressive young man who reminded her of her incarcerated older brother.
"I thought, 'Oh, I wish my brother had this opportunity to attend college.'" That student was Adelante Club president David Ramirez.
Soon Maritza was sitting at the Latino Center's front desk as an office assistant, telling anyone who wandered in how she had personally benefited from Adelante's early enrollment perks, free book vouchers, and tutoring in writing and math. These services, along with a caring community, kept her on track to graduate with a 3.5 GPA. Now in her second year at UCLA, Maritza is working on dual bachelor's degrees in art history and African American studies. Down the road, she plans to pursue a master's in education policy with an eye toward a museum-based career in arts programming for underserved youths.
"I'm still very grateful for Adelante," she says.
"We Don't Restrict Them"
Unlike most other academic support programs, Adelante is open to everybody. There's no GPA requirement. Participants can be on the honor roll or academic probation. They can be in any major and participate in other support programs. "We don't restrict them," Maria says. "Some are in both Adelante and Black Collegians. Some are in also in EOPS or in STEM. They're welcome to do that."
While it celebrates Latino culture, Adelante is not exclusively for Latino students. "About 5 percent of our students are Asian international students," Maria says. "Anybody can fit in here. The only thing we ask is to keep an open mind to learn about Latino culture."
To join, students attend an orientation and a group intake session. The first semester, they meet twice with a counselors and attend at least two skill-building workshops from a robust calendar of options. If their GPA is 2.0 or better, they can later reduce their counseling appointments to one per semester. Other benefits include access to scholarships, priority enrollment, textbook vouchers, special Latino-themed sections of popular courses, and transfer college tours.
Adelante signature programming includes the annual Día de Los Muertos festival in the quad and a series of cultural events around Hispanic heritage month (September 15 through October 15). Working closely with this elaborate support network is the student-run Adelante Club, now in its fifth year and rapidly growing.
"I Didn't Think I Could Perform Academically"
Getting involved with Adelante completely upended Tracy Hurtado's goals in life. A non-traditional student in her 30s, she initially enrolled at SMC for a certificate in fashion merchandising, looking to climb the management ladder at Lush cosmetics, where she was a sales supervisor, and maybe someday open her own shop.
Instead, she'll graduate this June with an AA in Chicano and gender studies—that's on top of her AA in fashion merchandising, completed last spring. With her 3.9 GPA, Tracy's transfer admission offers are piling up for next fall. Her academic focus is now on issues of identity and diversity in the garment industry.
"I want a career that meshes fashion merchandising and social work together to improve conditions for garment workers," she says.
She credits Adelante with the turnabout.
"I didn't think I could perform academically," she recalls. "I thought I could only do creative projects, like sewing. But being in the Adelante program, I was surrounded by counselors who were so supportive, showing me other options. I got into classes that were just for Adelante, and they changed my mind about what I wanted to do career-wise and education-wise." un
Tracy's story is what makes Maria face each day—even these days of pandemic—with a can-do spirit.
"I'm blessed to meet students year after year," she says. "To see them grow from insecure and shy, not knowing where they want to go, not recognizing the leadership abilities in themselves—to seeing them blossom and flourish and do wonderful things, transfer, get their bachelor's, master's, or even their doctoral degrees. It leaves us in awe, and it inspires us to continue this work-of-heart. We truly love what we do, and the students know if your heart is in this work."
For more information on and to join the Adelante Program, visit the program's webpage.
* * *
SMC In Focus Volune VI, Issue 2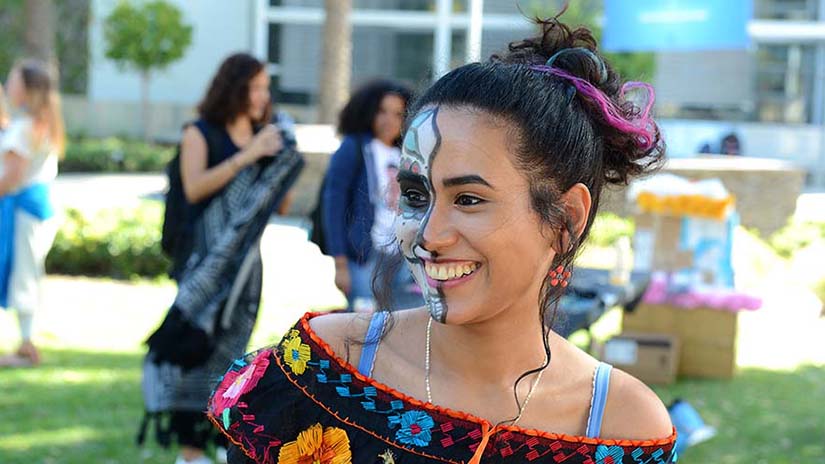 A Work-of-Heart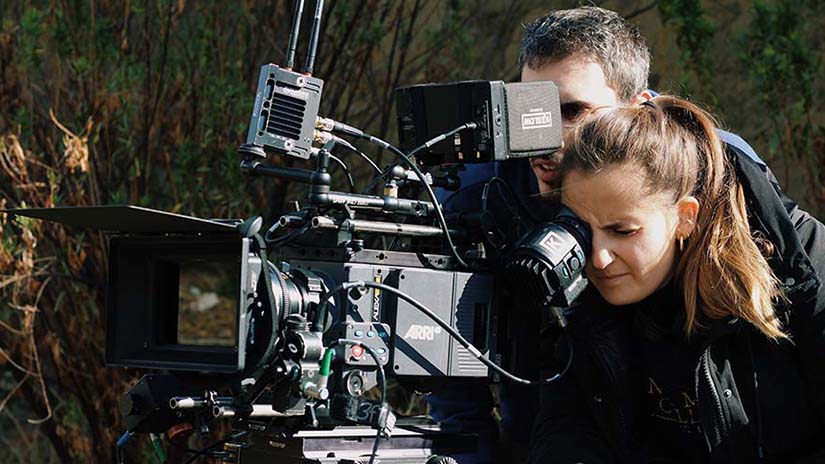 Lights, Camera, Career Action!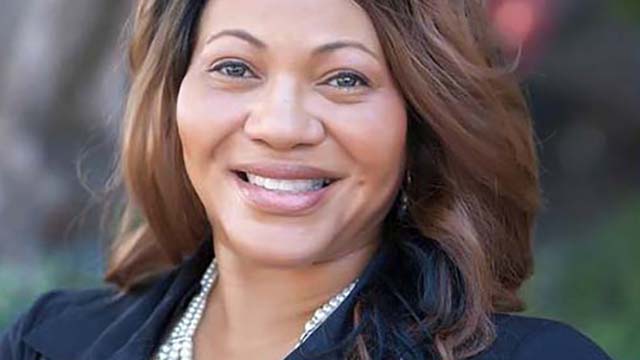 To the White House—and Back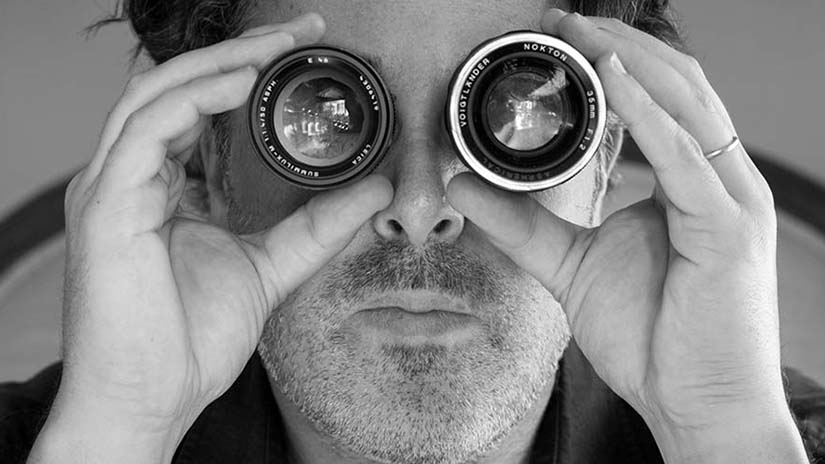 A Picture Perfect Life: Dotan Saguy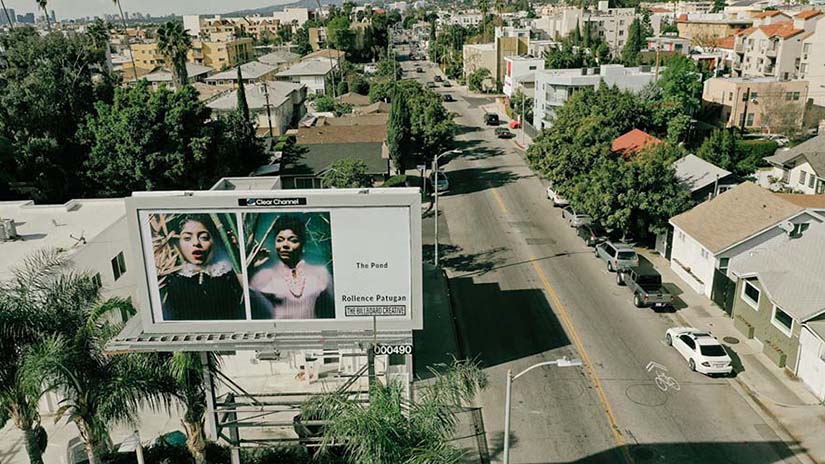 Bragging Rights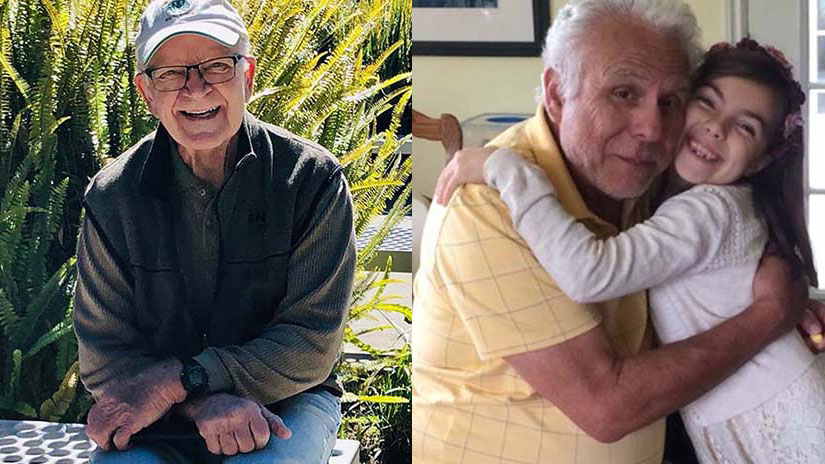 Five Glorious Decades: Gary Ortega & Bill Price