Even though a university in Miami offered Marta D'Ocon a full scholarship, she knew her goal of working in the film industry meant a move to Los Angeles. Her plan was to start at a community college and then transfer to a film school.
"I literally Googled 'best community college in California'" and Santa Monica College popped up," she says. "So I knew it was the best in university transfers, but little did I know that the film program here would be so good."
Soon after beginning SMC's Film Production Program, led by Salvador Carrasco, Marta had the opportunity to gain experience as a production assistant on a low-budget independent feature produced by an SMC alumnus. Even though the position was unpaid, that didn't matter to Marta. "I was eager to get hands-on experience," she says.
Her hard work, fearlessness and tenacity paid off. The movie was filmed at the same Santa Clarita studios where the CBS TV series S.W.A.T. is made.
"Sometimes I would have to go into the S.W.A.T. production offices to use a printer or get something for the producers," Marta recalls. One day, she asked if they offered internships. Unfortunately, the position for that semester had already been filled. But she was soon hired as a freelance production assistant for both summer and fall 2019, and then received the internship for spring 2020. She also works part time as an editor in SMC's Marketing Department.
"It is not unusual for us to get an email from production saying something along the lines of 'Do you have a clone of Marta?'" Salvador says, noting that she is just one example of SMC students' popularity in the industry. "In addition to being great at their craft, our students have an impeccable attitude and work ethic."
Master Class
Marta credits SMC's three-course film production path program (Film 31, 32 and 33) with giving her and her classmates access to the top tools of the trade.
"In Film 31, you learn the basics, including how to use a camera," she says. Although this might sound easy, SMC's state-of-the-art production equipment lets students learn on the type of equipment they'll encounter in their careers. "We use the same cameras as Netflix," Marta says.
Students then apply that technical expertise — along with their creativity — in Film 32 to craft and shoot a scene. "Everyone pitches an approach to remaking a scene from an existing movie," Marta says. The scene must be rethought and not just reshot. For example, "in a Harry Potter scene, you might change the character to a woman or a different ethnicity — or even change the plot," she explains.
Eight classmates get to turn their pitches into filmed scenes, while their peers serve in rotating production capacities. "One week, you might be doing sound, the next you might be directing and the following week you might be the camera operator," she adds. "It's a really great way to learn all of the positions on a film crew."
Marta's project for the course reimagined a scene from one of her favorite films — The Battle of Algiers, which portrays Algeria's guerrilla war for independence from French colonialism. In thinking about her own spin on 1966 classic, Marta researched guerrilla warfare in Colombia — and women's role in the revolution.
SMC's film production track climaxes with Film 33 — which Marta describes as a "master class" — when all the skills that students have developed are applied to making an original short film, with one project selected for production while all classmates participate in different capacities.
"Our students' films combine a high level of craft with what we believe matters most: They all have something to say," Salvador notes.
Marta's script, "The War Within," was chosen for production and she had the opportunity to direct as well. The film chronicles the struggles of a young woman to survive in a war-ravaged Latin American country.
"It's about her finding her identity and making her own choices, which is very difficult in that world," Marta adds. "One topic I explore is the forced abortions women undergo if they get pregnant as a guerrilla. It was the double standard that fascinated me, but it's not really a political film. It's more about these women and the reality they experienced."
Child of Two Cultures
In working on the "The War Within," Marta drew on her own cultural background — which, thankfully was free of violence. At the age of 10, she emigrated with her family from Barcelona, Spain to Miami. "It's a predominantly Hispanic culture, too, so it was not hard for me to adapt but it was very different," she says. "It opened my eyes to the world, including other people's backgrounds, histories and oppressions."
Later, she worried she was becoming too American and losing her Spanish side. "As I grew older, I realized that I'm both and I wouldn't be who I am without each part of me. Knowing there's more to the world than just your little city and your little country helps me be a better writer," she says. "It's about telling a story that maybe you haven't been through but that you can relate to. It all comes down to empathy and humanity."
Roll Credits
Even though Marta has applied to the top-ranked cinema programs at UCLA and the University of Southern California, she knows her time at SMC will remain invaluable. "It's not just hands-on, it's arm-in-arm," she says of how students are trained at SMC, collaborating with one another while benefiting from the support of faculty who are also highly regarded film professionals themselves.
"I don't think people are aware of how big the opportunities are in SMC's film program," she says. "Every week, every class, you're on set or you're in the studio."
She also credits her hard-working and talented classmates, including the producers on her film, Marina Coutinho and Catharine Dada. "They somehow managed to find a location that resembled a jungle in a Latin American rainforest during fire season in L.A.," adds Marta, who is editing the film now. "Some SMC student films have gone to the Cannes Film Festival and other national and international festivals. We have high hopes for this one, too."
"I have no doubt that 'The War Within' will resonate with audiences in film festivals all around the world," Salvador says. "Marta is an incredibly driven, fearless young woman who is passionate about cinema, and at SMC she has developed an insatiable curiosity to learn all she can about the different aspects of filmmaking."
* * *
To learn more about SMC's Film Production Program, check out their webpage.
SMC In Focus Volune VI, Issue 2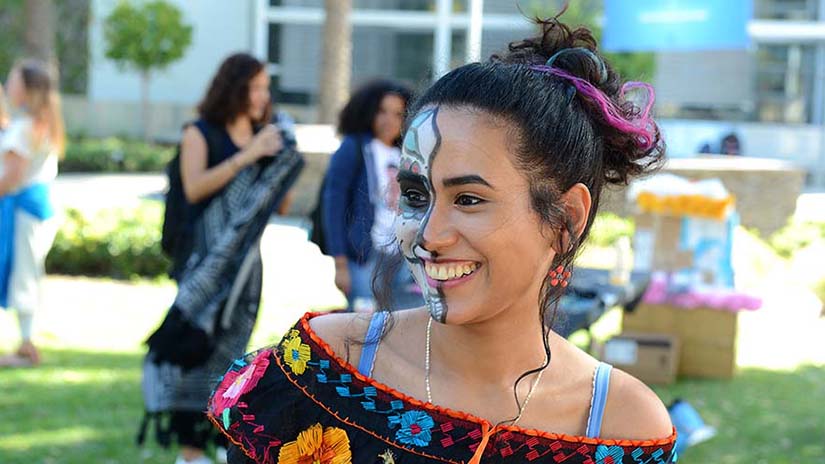 A Work-of-Heart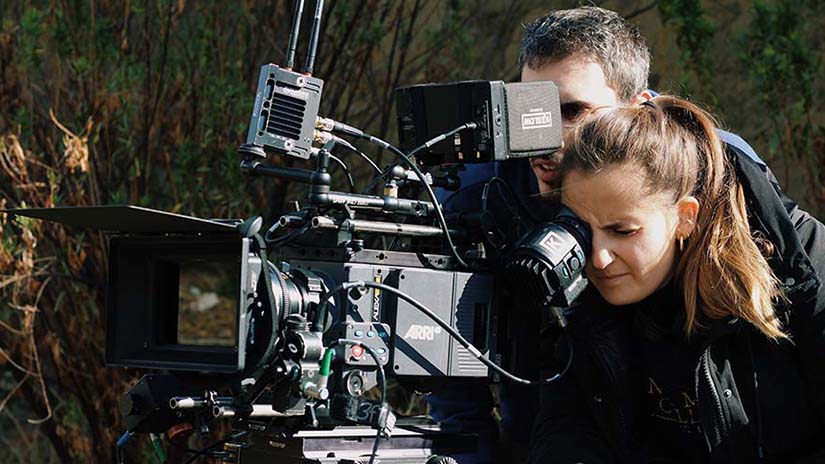 Lights, Camera, Career Action!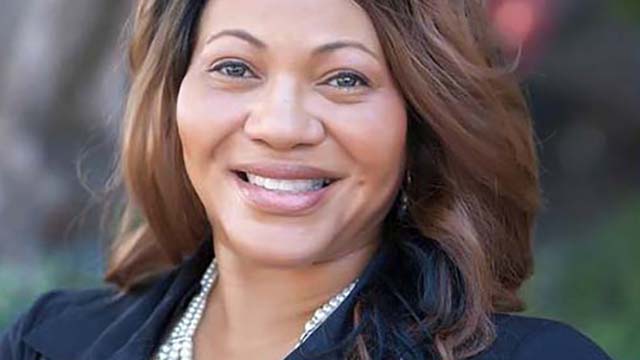 To the White House—and Back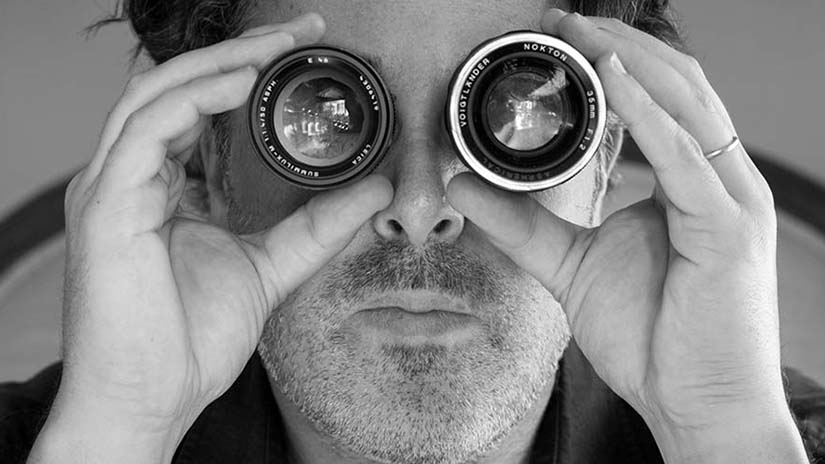 A Picture Perfect Life: Dotan Saguy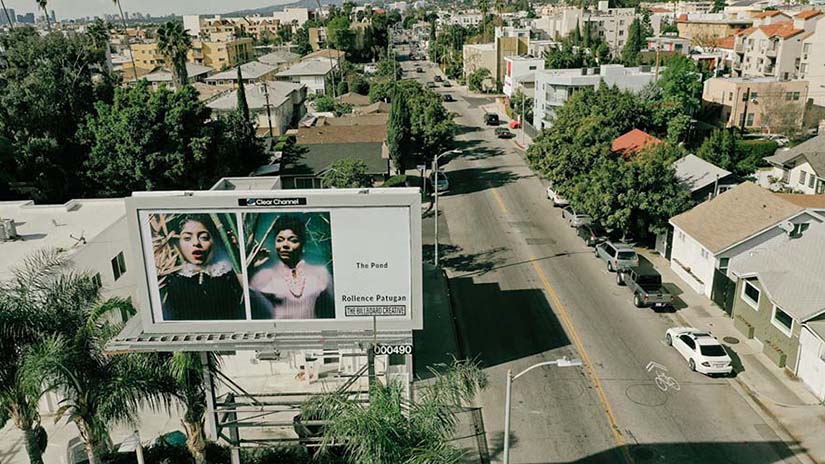 Bragging Rights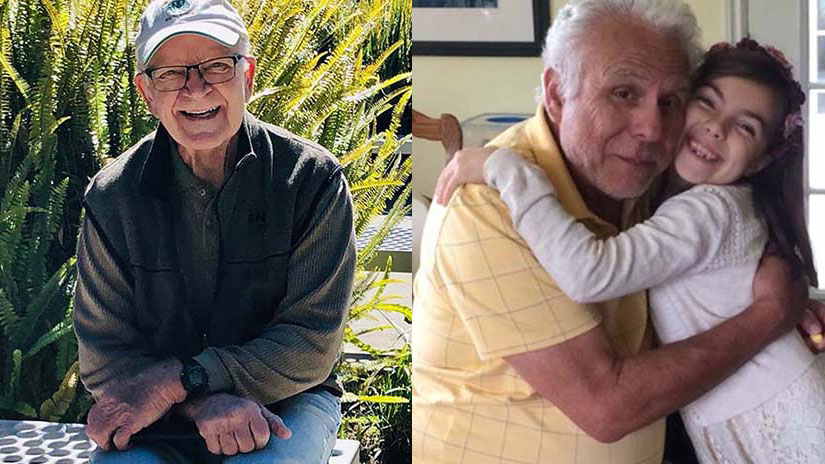 Five Glorious Decades: Gary Ortega & Bill Price